Zoo Animal supplier "Rep JAPAN"
The majority of the work we do at Rep JAPAN is the supply of Zoo animals to bona fide zoo parks worldwide.
Rep JAPAN welcomes zoos, aquariums, or research institutions to deal with in 365 days-a-year service and frequent 3 times-a-week importation!!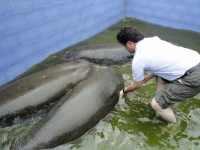 Rep JAPAN is day-and-night collecting the information of live animals directly from over 60 countries in the world through our affiliates, associates and out other original channels, to meet the needs from highly dedicated institutions. For transportation from distant countries, to minimize burden on them, Rep JAPAN pays a careful attention to take a shortest route to protect animals from exposure to a rapid environment change. Rep JAPAN is highly reputed as a wholesaler with affluent and quality inventories and quick delivery.

Rep JAPAN, as a dealer specialized in wildlife, uses its best efforts to offer the meticulously and accurately classified information such as capture area, specimen data, size and condition, and many others.
We are only supply quality, healthy Zoo animals that are legal with all the necessary documents.
Rep JAPAN has many experiences in importing a lot of undescribed or new species, and is able to deliver specimens together with data which will be needed for identification of species.

Rep JAPAN very much welcomes zoos, aquariums, or research institutions to deal with!!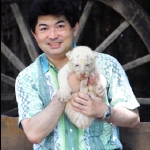 Rep JAPAN is the leading corporate in Japan in an international transportation of animals for academic use.
Further, it is capable of streamlining inter-zoo transportations with its tremendous experience in deals with overseas zoos.
Versatile business transaction styles are available --- not only purchase or sale of live animals but barter, trade-in, takeover, etc. Feel free to contact us for a variation. 

Rep JAPAN provides full-time consultation for raising taking into consideration 'enrichment' to improve the raising environment of wildlife based on individual animal's life style.
It also provides a wide-range consultation from design of exhibition places, selection of animals, to methodology to raise them, for a renewal or new construction of animals exhibition site.
See and use the team of wildlife specialists, Rep JAPAN Ltd.

Examples of the Zoo Animals we supply are:
1) African Manatee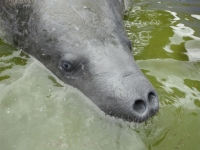 African Manatees are living in the fresh waters around Guinea and Guinea-Bissau.
We are amount of experience and knowledge in the capturing, keeping and transport of African Manatees.
We are also constructing of facilities at Guinea Conakry west Africa.
Manatees that have been previously exported from Rep JAPAN are now breeding in captivity few aquarium in the world.
I'm bereaved about transport African manatees at the moment only Rep JAPAN possible.
We are keep Manatees own facility and after capture the animal more then 6 month captivity.
We can shipped by cargo plane as there needs to be a trained IATA approved specialist with the Manatee until it reaches its destination country.
We ship in wooden IATA approved cages and are fumigated according to new international requirements. All animals have permanent Vet service in our farm.
We will support until final destinations.

2) Sea lions (Otaria flavescens= Otaria byronia):
We ship from Chile, There is no problem as to the sex of the animals since we will capture according knowing of hand your requisition.
Normally hand-feeding training takes from 10 to 15 days. The Otarias does not need CITES certificate.
We ship in IATA approved cages and also with fumigated international approvals.
We will advise our clients concerning shipment freights, flights,etc. with our local prestige and long experience in the matter,. which will be from SCL (Santiago,Chile) when we have direct operations
All animals are good condition at the moment.

3) Fur seals (Arctocephalus australis) from Uruguay:
We ship Fur seals FOB Montevideo, Uruguay. We sell males and females C&F base.
We have excellent results and still are at a relative law prices among a growing bigger world image
among the pro trainers who has used them in different shows and activities.
Normally hand-feeding training takes from 15 to 20 days. CITES certificate takes 10 working days after
contract.
We ship in wooden IATA approved cages and are fumigated according to new international requirements.
All animals have permanent Vet service in our camp and receive shots and vaccines from the very
first day we capture them.